I don't know who needs to hear this but you are SMASHING lockdown, I promise. Nothing to do with the fly rug but I thought lets start this off positively shall we, not that its going to get negative but you know what a mean, a little lift me up.
Lets talk fly rugs, now I'm the kinda person who just doesn't believe that a fly rug needs to cost a fortune to work, it needs to be white or black and white, mesh and fit well. Since getting Colin I have turned to Derby House for all of his rugs, I did have one other brand rug, it lasted 5 weeks before being trashed. This being said the fit of the Derby House rugs has been perfect for Cols during his body transformation so there's feature number one already ticked off the list Fitting Well ✅
If i'm totally honest when browsing for the rug I listed them price low to high and pretty much went for the cheapest one on the website which was the Derby House Classic red and white fly rug. It had everything I wanted and wasn't going to empty my bank account.
Some of the extra features included are a stretchy lycra neck join, I don't think that's the technical term, but it means that the rug stays snugly in place on his body even if his neck is down, he doesn't end up wearing it like an apron.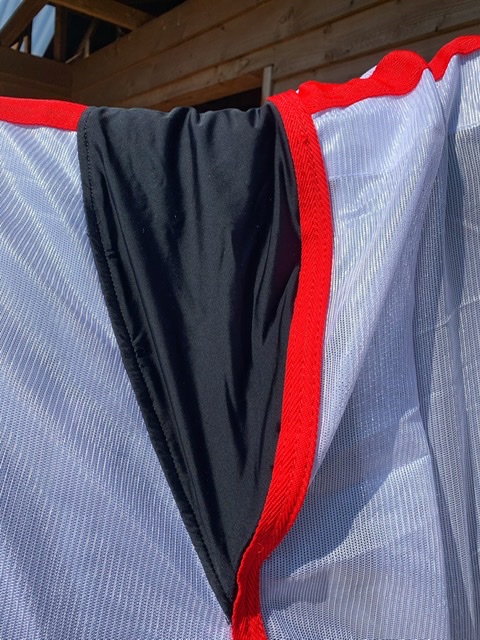 Also there fully adjustable belly strap, now we know skinny melink over here has had the complete opposite problem to me with his body score, he's gone from a 1/1.5 to a 3.5 and I need to lower my number, no more snacks for Leah (lockdown pancakes do not count as snacks), so this rug has needed to expand with him and so far has done, he's building muscle and condition every single day so everything he owns needs to work with that.
And finally he needs to look good right? I mean who in their right mind decided that white mesh is what animals that love to lay in their own poo get relief from the nasty little midgies, of course its no longer white but so far I've found not a problem with it, its fit for purpose, good for the bank balance and made little Colin a happy pony in fly season and that's what is important. So I will leave you with this little picture of Colin looks 'Fly' (see what I did there) Until next Time Leah and Cols ❤️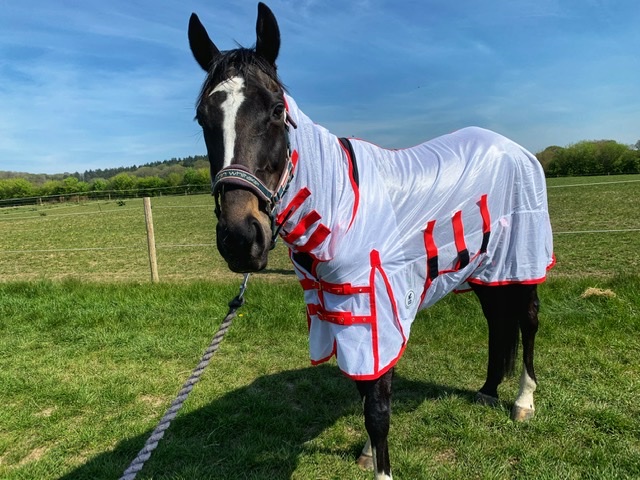 Disclaimer: This is not an Ad and I was under no obligation to write this review I just wanted to tell you all about a good product purchased with my own pennies. ❤️