After my fly rug review for Derby House I was absolutely thrilled to be asked to test a new turnout rug for them, I want to keep my credibility and be true to everyone who reads my blog and really put the product through its paces so I've had to get a little creative with my testing.
Ive been a Derby House customer for a while and if you've followed or read my blog for a while you will see that Cols has lived in the rugs since I got him in December and as he's changed shape they have been able to change with him, all the buckles and fittings are fully adjustable perfect for a skinny bean to chunky monkey transformation. With this being said I had no doubt on the fit or quality of the rug, otherwise I wouldn't keep going back for more.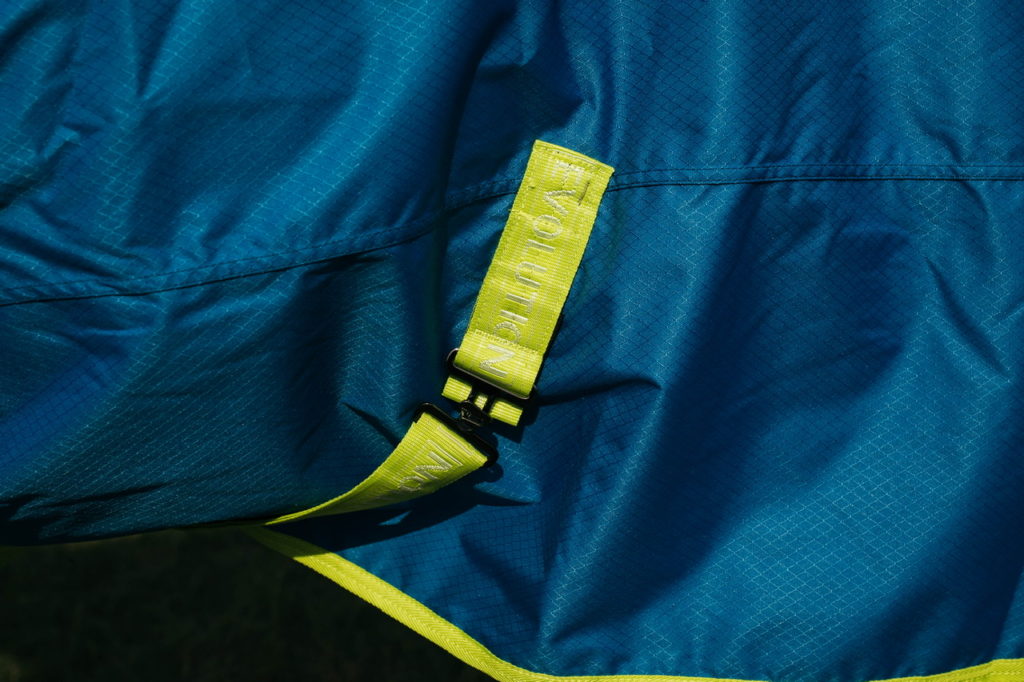 Derby House already do so much to make ordering from them sustainable and environmentally friendly, the outer packaging that any order comes from shows no excess box, all the boxes seem to fit the products perfectly. The packaging it is delivered in is also 99.5% plastic free and rumour has it their warehouse is also very eco friendly. With climate change and environment issues becoming ever worrying, simple changes in the way we do our equestrian life can make a huge difference.
The Science Bit
Being the first of its kind the Derby House Evolution turnout rug is 100% PFC free, PFC's are manmade chemicals that are normally used in waterproofing. PFC's leak into the atmosphere during production causing damage to our planet. The Evolution has an eco friendly alternative to this which is layered on until the waterproofing on the rug matches that of previous technology.

Putting this to the test
The Great British weather has decided to play into the hands of the furloughed population giving us high temperatures and an unusually dry month of May which when you want to test waterproofing on something is less than ideal, so bring in the hose pipe. That's right I've run the hose on it, I've thrown buckets of water at it, I've hung it to dry, I've folded it in a pile and I've repeated for two weeks. The water at our yard is from a natural bore hole, meanings it has a low chlorine level similar to rain water. There has been the odd windy night out that Cols has worn it to keep him cosy with no natural shelter and in the morning it's still been perfectly in place. The water ran straight off every time, it dried quickly and hasn't faded being out in the sun, you have to admit the colour is just gorgeous.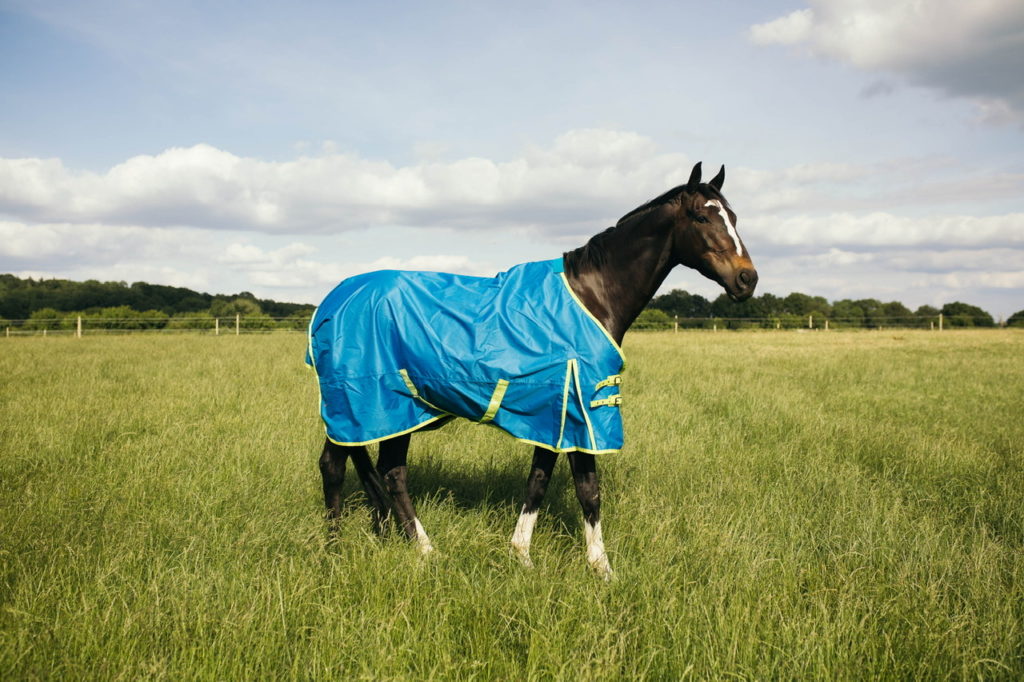 The Facts
600 Denier ripstop material
Environmentally friendly
Waterproof taped seems
Adjustable elastic leg straps
The bags are great for storage and no longer hold a plastic window.
Currently on offer £37.99 instead of £44.99
I think you can tell that its a 10/10 review from me, this rug has all the features you need, style, sustainability, eco friendly, good fit and all importantly its WATERPROOF.
Any questions you have you can message me through the blog or on my social media.
Love always Leah and Cols x